Snapper Fishing Charters in Port Phillip Bay and Bass Strait
Sorrento and Queenscliff
DEPART DAILY IN SEASON
Specialised Charters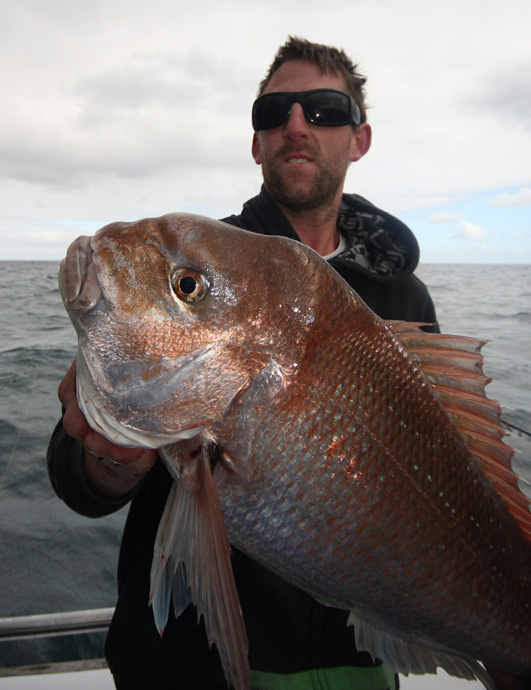 5Hrs – $150 per head
6Hrs – $170 per head
Private Charters
5Hrs – $1800 – 12 Passengers
6Hrs – $2040 – 12 Passengers
Snapper fishing with the experts
With no specific start date, Victoria's annual Snapper migration usually begins somewhere in September/October and goes right through till the end of May down at Barwon Heads.
In the early stages of the migration, the fish follow a predictable path, and reports of catches will come in from Queenscliff, Mt Martha and along the Mornington Peninsula. The Lonsdale Bight is a solid early season destination. Within days of appearing in the Bight, Snapper will be running along the Eastern Seaboard.
Our captain Phil has 36 years local knowledge fishing the areas of Southern Port Phillip Bay, so join us for 5 or 6 hours of fun filled fishing.  We fish for our flathead around Mud Island and South Channel Fort where you will get the opportunity to catch some decent sized flattys. We often get our Egi rods out with the latest models and colours of squid jigs and have a ball fishing for Southern Calamari. From Spring through to Autumn we get some great catches of Snapper and also trolling for Salmon is often another option on the day.
At Rip Charters, our speciality is following the seasons to suit the best catch of the day and our charters are structured to be fishing at the most favourable times of day to hook that prized Snapper. With trips departing from Sorrento and Queenscliff, Port Phillip and Bass Strait are where most of our Snapper fishing is done.
Fresh bait is best, so we have put in quality time catching our own Squid, Salmon, Garfish and small Barracouta.  We are using top quality Wilson Live Fibre rods and specialise in making our own Snapper snatcher rigs.
Book your fishing charters today
We are fishing some of the best hotspots in Port Phillip Bay, the Rip, Bass Strait and Barwon Heads, so if you've got Snapper Fever, let us help you hook that Big Red you will never forget. Not after snapper? Not to worry. Our recreational and game trips offer you the chance to bag what you want. Whether you're after flathead, garfish, calamari, or anything else, we can help. Edible fish can be cleaned and gutted by our staff and will be bagged ready for you to cook when you get home.
Get in touch today with our Mornington Peninsula office on 03 5985 6968 or 0438 390 312 or send us a message via email at info@ripcharters.com.au or through our enquiry form to get the answers you need. You can also make a booking through our calendar.